What Makes Synergy Thermal Foils Stand Out?
February 2022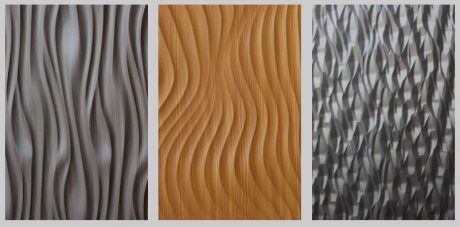 From our headquarters in South Florida, we scour the globe to find the best decorative surface films at the best possible price. We are driven to offer our customers high-quality products that are not only durable but are also defect-free and fashionable.
Some of the noteworthy things that distinguish our products in the world of thermofoils include:
Our PVC is made by one of the world's largest producers.
No plasticizer content is used in our films.
A protective UV-cured topcoat enhances the decorative design.
UV stabilizers extend the life of our base films.
Our products offer high mar and scratch resistance.
We offer 1DL, 2DL, 3DL and PET options. Our 3DL collection provides matches of designs created by leading producers of TFL and HPL and are available in a wide range of textures.
Our thermofoils can be flat-laminated, post-formed, membrane-pressed, miter-folded and profile-wrapped for residential and commercial cabinets, furniture, store fixtures and much more.
The more than 135 designs featured on our website is only a small fraction of the thousands of choices we offer globally. Contact us if you don't see what you are looking for. We can custom create new designs or color matching designs in various material thicknesses, textures, and coating options for OEM customers.
Contact us to find the right decorative surface for your products or projects.