We Have That Real Deal Feel for 3DL Textures
May 2022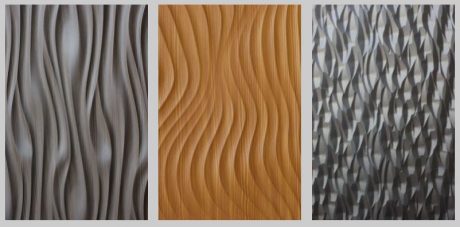 Textured surfaces, that mimic domestic and exotics hardwoods, have driven the soaring popularity of 3D laminates and spared a lot of trees in the process.
Synergy Thermal Foils offers 14 types of exacting embossed textures including Sandblasted (shown), Crown Cut, Rift Cut, Matte, Gloss and Leather, not to mention Wenge, Walnut and Edgewood.
Our 3DLs are durable, water resistant and easy to clean. What's more, many of our 3DLs match HPL and TFL designs produced by North America's leading decorative surface manufacturers.