U.S. Housing Market
January 2018

"There's no place like home." A quote from the classic movie, The Wizard of Oz, has become the mantra for many Americans who are pursuing the American Dream of homeownership. Reaping the benefits of the growing economy; healthy job market and income growth has fueled demand for houses, including more millennial first-time buyers. Existing-home sales surged for the third straight month in November and reached their strongest pace in almost 11 years. According to the National Association of Realtors, existing homes sales were up 5.6% in November over October, a seasonally adjusted annual rate of 5.81 million. The fastest pace since July 2007, new single-family house sales increased 17.5% in November over October to a seasonally adjusted annual rate of 733,000. This is a 26.6% increase over the same time last year.

"The greater home sales will stoke the fires for stronger economic growth next year as consumers spend more to furnish their new homes with new appliances and furniture and all the decorations and trimmings," said Chris Rupkey, chief economist MUFG in New York. Even though the housing market has experienced robust growth at fast paces there are continuing constraints that will affect the housing market going into 2018. Total housing inventory at the end of November decreased 7.2% and has fallen year-over-year for 30 consecutive months. Current inventory levels are at a 3.4 month supply. Low inventory has elevated home prices and has sidelined some first-time buyers who cannot find suitable lower end market homes. Due to low inventory, the median home price has increased 5.8% from a year ago, the 69th consecutive month of year-on-year price gains.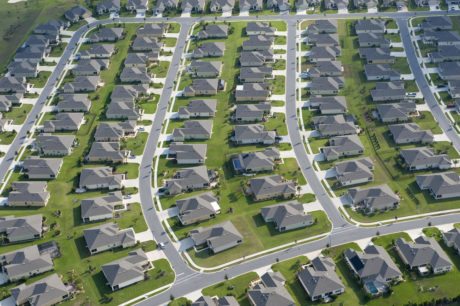 Additionally, for new homes being built, a consistent shortage of skilled labor and lots has tightened many builders ability to add new homes to the market. Builders are pushing for more housing starts, with a 3.3 percent increase in housing starts in November over October. However, the supply is unable to keep up with current demand.
The National Association of Realtors says it anticipates a slightly negative impact on the housing market from the overhaul of the U.S. tax code. The cap for property and state and local income tax is now set at 10,000, the prospect for a bigger tax bill may discourage some buyers. Moody's Analytics chief economist Mark Zandi has warned that the tax revamp would weigh on house prices, with the Northeast corridor, South Florida, big Midwestern cities, and the West Coast suffering the biggest price declines.