U.S. Economy: 298,000 jobs added in February
March 2017

The U.S. private sector added jobs at an accelerated pace in February with the addition of 298,000 jobs shattering the market expectations of 190,000 jobs. There is a notable shift away from service-sector positions that have dominated hiring for years according to the ADP research institute.

The good producing sector added 106,000 jobs, with 32,000 in manufacturing, 66,000 in construction and 8,000 in natural resources. The service-providing sector added 193,000 jobs with professional & business leading the way at 66,000 followed by education and heath, leisure and hospitality.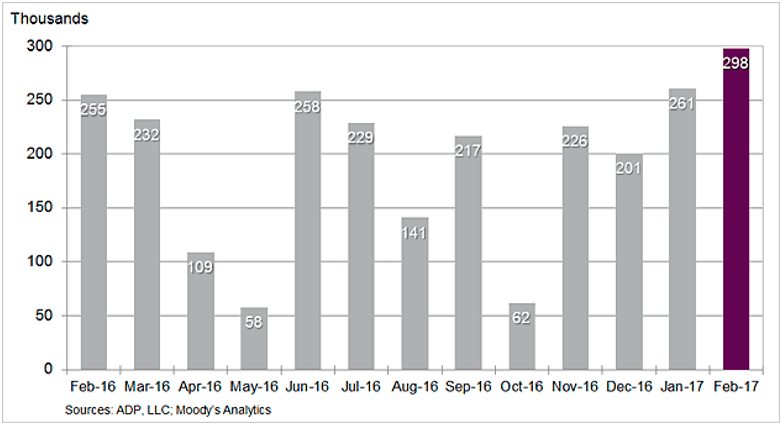 The year is off to a tremendous start for job creation, according to the ADP counts. January added 261,000 positions, a number that was revised upward from the originally reported 246,000.
"Confidence is playing a large role," Mark Zandi, chief economist of Moody's Analytics. "Businesses are anticipating a lot of good stuff — tax cuts, less regulation. They are hiring more aggressively."
For more information, please visit: ADP Research Institute