Trendspotting: Despertar, an Orangey-Red that 'Stirs the Senses'
August 2022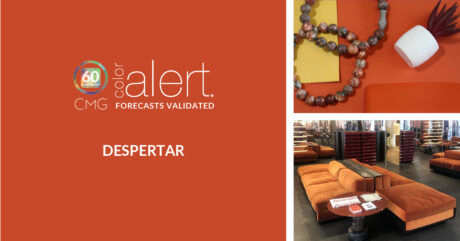 The Color Marketing Group (CMG), the international arbiter of color and design trends, spotlights Despertar in its July Color Alert.
CMG describes Despertar, which translates at "awakening" in English, as "an intense, vibrant, and highly saturated orange that is symbolic of the sun's power and the rich life of the earth, all suggesting great growth and strength. It is a color to symbolize the awakening of future experiences, expressions, and actions in life."
Orangey-red Despertar emanated from CMG's Latin America color workshops and is "is emerging in 2022 with broad reach in apparel and interior décor as well as expanding to visual communications and accessories from home to fashion," including furniture and entry doors.
Despertar is not included in STF's catalog. But if you are looking for someting in a similar vein color to stir the senses, then check out our Red Gloss.