Houzz Predicts Top Kitchen Design Trends for 2022
December 2021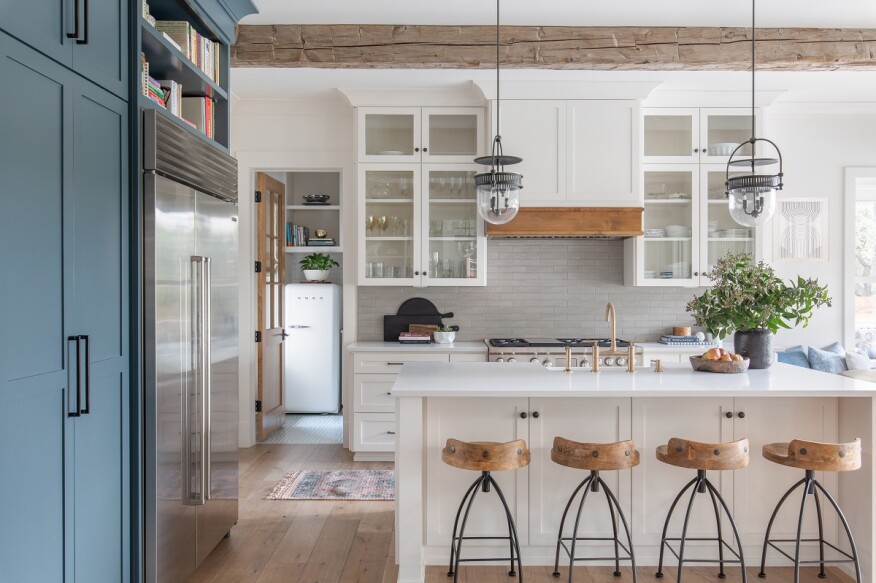 Houzz.com recently released its 2022 forecast of top home design trends.
The trends of greatest interest to cabinet makers and kitchen remodelers include:
A casual collected look: While the 2021 U.S. Houzz Kitchen Trends Study confirmed that all-white kitchens remain dominant, layered looks are gaining in popularity. A more casual, less-polished approach with softer paint colors, raw wood tones, and a mix of cabinet fronts and styles is predicted to rise.
Long and linear backsplash tile: White subway tile is a classic look for a kitchen backsplash, but many homeowners are searching for a modern twist on the material. White ceramic 4-by-12-inch tile lends a timeless feel while its elongated form gives it a fresh, updated appearance.
Hardworking storage: While the general function of cabinetry hasn't changed much over the years, the inside of cabinets has dramatically shifted. Pullouts bring pantry items from the back of cabinets to the front, special shelves lift heavy appliances from a lower cabinet to countertop height, and drawer dividers organize plates and bowls.
Multiple window banks: Thanks to the rise of hardworking pantry walls, storage-optimized island bases, and lower cabinets that allow homeowners to skip upper cabinets, Houzz pros anticipate homeowners to go with expansive runs of windows in 2022.