Bullish on Housing
January 2021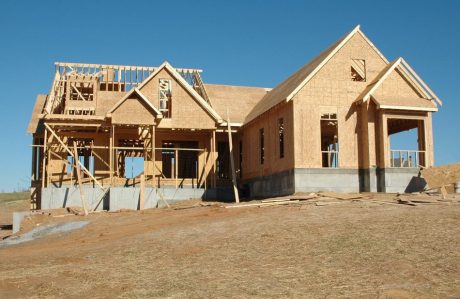 In a year marked by economic fits, the U.S. housing market proved surprisingly resilient in 2020.
According to the U.S. Department of Housing and Urban Development and the U.S. Census Bureau, housing starts hit1.55 million annualized units in November, up 2.8% from the year before. Meanwhile, sales of newly built, single-family homes in November stood at 841,000 on an annualized rate, 20.8% higher than November 2019.
Economists for a wide variety of organizations see even better days to come for the housing industry in 2021. Here are highlights of some of those rosy forecasts.
National Association of Home Builders: Home builder confidence enters 2021 at near record highs. New home sales growth will likely slow but will remain strong due to a "shifting geography of housing demand to lower-density markets and historically low interest rates." Home builders will continue to face higher costs for materials and contend with an ongoing labor skills shortage. "Remodeling demand should remain strong and expand further."
Realtor.com: "We expect housing's winning streak to continue in 2021 as seasonal trends normalize and some of the frenzied momentum fades thanks to fresh affordability challenges." Single-family starts are seen increasing 9%.
Redfin: "The housing market will remain strong through 2021 as the economy recovers from the pandemic-driven recession." Among Redfin's 2021 predictions:
Mortgage rates will rise slowly but remain historically low at 3%;
There will be more home sales than in any year since 2006, but price growth will slow.
More new homes will be built next year than in any year since 2006… Building permits were up 21% from September to November compared to the same time the year before year.
The number of Americans relocating will be the highest it has been in 16 years. In 2021, the number of Americans moving across county lines will surpass 14.5 million, as everyone settles into their post-pandemic ways of living. That will be more than a 25% increase in out-of-town movers from 2018 when 11.4 million Americans moved across county lines.
Zillow: "(We) expect a perfect storm of market conditions to create the hottest spring shopping season in recent memory, with sales happening quickly and often above list price. It's likely COVID-19 vaccine distribution will be well underway in the U.S. by the spring, and local economies and schools should be in the process of opening back up. Many will also have more certainty about whether their jobs will be performed remotely in the long term, adding buyers to the market who had been waiting for that to be settled. Add in expectations for mortgage rates to rise later in the year, and we could see a buyer frenzy as they look to lock in rates as low as possible.
"2020 has been a remarkably strong year for the housing market, with sales on pace to grow 6% from 2019 despite essentially pressing 'pause' for a few weeks in the heart of the spring shopping season. We expect
 that mark will be shattered next year
, forecasting 21.9% annual growth for a total of 6.9 million homes sold. That would be the biggest annual sales growth since 1983."