Back in the Saddle at IWF
October 2022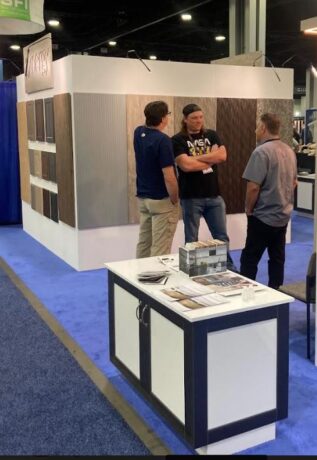 It felt great to be "live" again at the International Woodworking Fair Atlanta, August 23-26.
Thanks to everyone who stopped by our booth during the show. We appreciate your interest, your feedback, and of course, your business!
If you didn't see us, please feel free to contact us to learn more about the new Oaks, Elmes, Walnuts and other 3DL designs that we displayed.